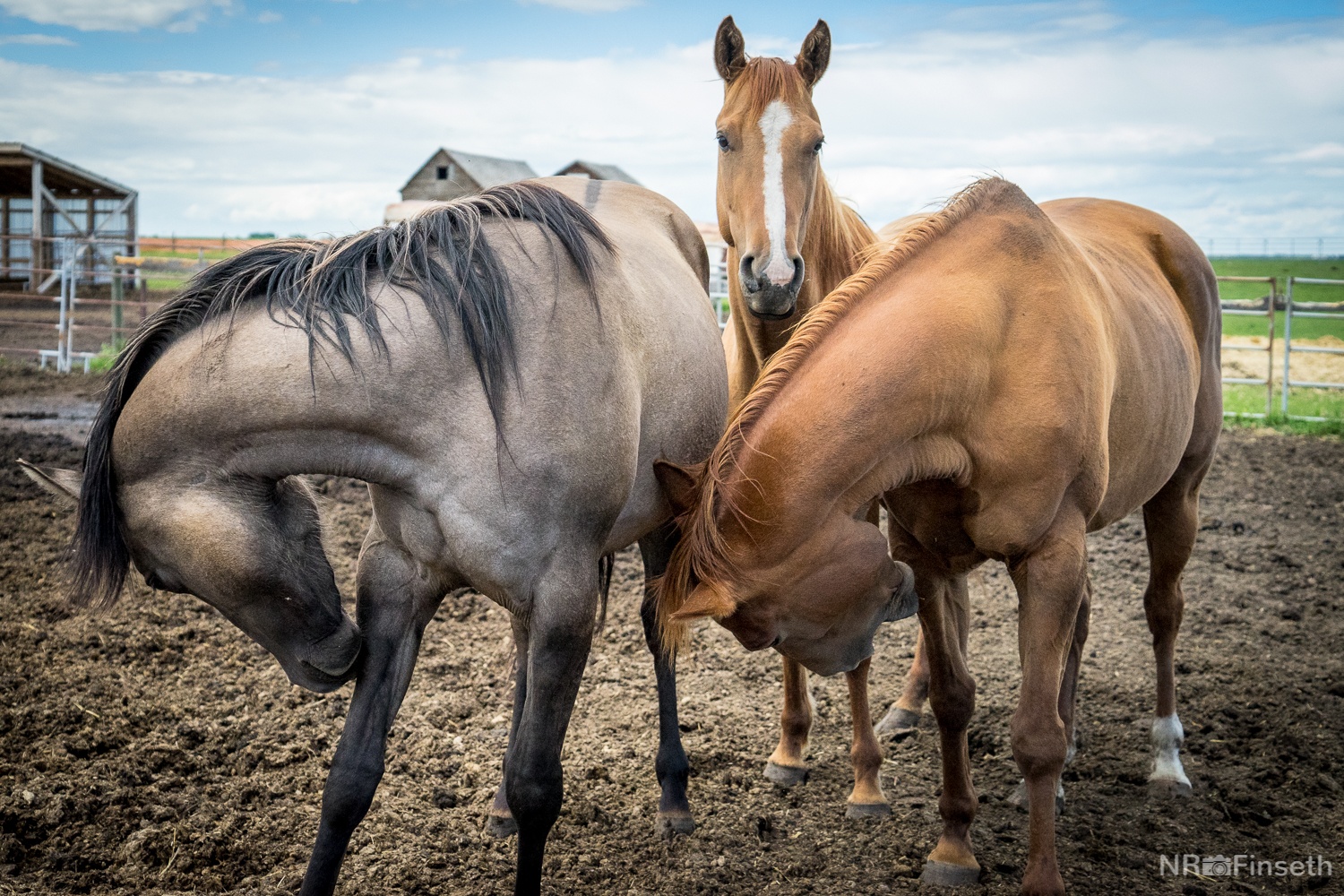 Horse training continues rain, shine or snow!
Last updated: Nov 16/23

As of the above date, we only have 19 horses here. This includes our boarded rescues and permanent residents.

THANK YOU to all our volunteers who come to work with the horses, they definitely benefit from all the attention they get. And we really appreciate all the help with chores and anything that needs to be done around the rescue.
We are currently not accepting any new volunteers.

Fundraising never stops, as it's very expensive to run a horse rescue. If you want to help, we're asking that you donate your pop bottles, water bottles and milk jugs to help the rescue. You can either take them to the bottle depot and get the funds to us, or just bring us the bottles and we'll take them in.
And of course, financial donations or things from our "items we need" page are always welcome.
We now have a Facebook page. "Dare to Dream Horse Rescue" There's lots of videos, pictures and information about what's happening at the rescue. Please feel free to join our page.
We also have an online fundraising page on Facebook: Fundraising Items for sale for D2D Horse Rescue.